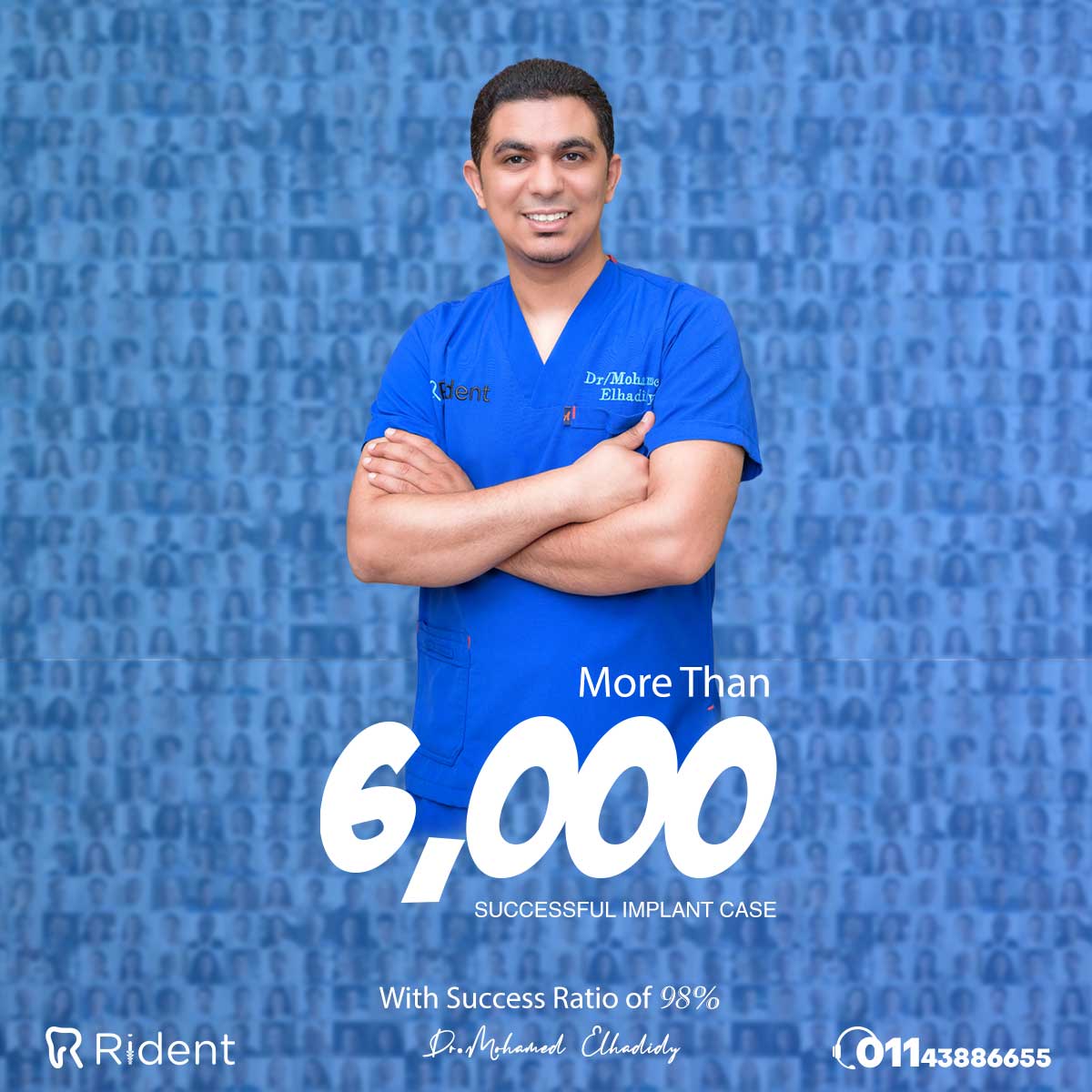 Dental implants in Rident Clinics
Dental implanting is performed in Rident clinics under the supervision of dental implant consultant Dr. Mohamed El-Hadidy, along with a specialized team, with the experience of over 6,000 former dental implants cases with Dr. Mohamed El-Hadidy.
Here you can check the medical facilities and the latest results of our clinics, as well as contacting us directly via your choice of communication, whether it's by phone call, WhatsApp message or by filling the form below, and you will be contacted by one of our medical team representative to discuss all the details of your inquiry.
Get to know our clinics medical facilities
Know before the procedure
CBCT Technology in Rident
Instantaneous dental implants technology
Our clients' reviews


Our dental implant results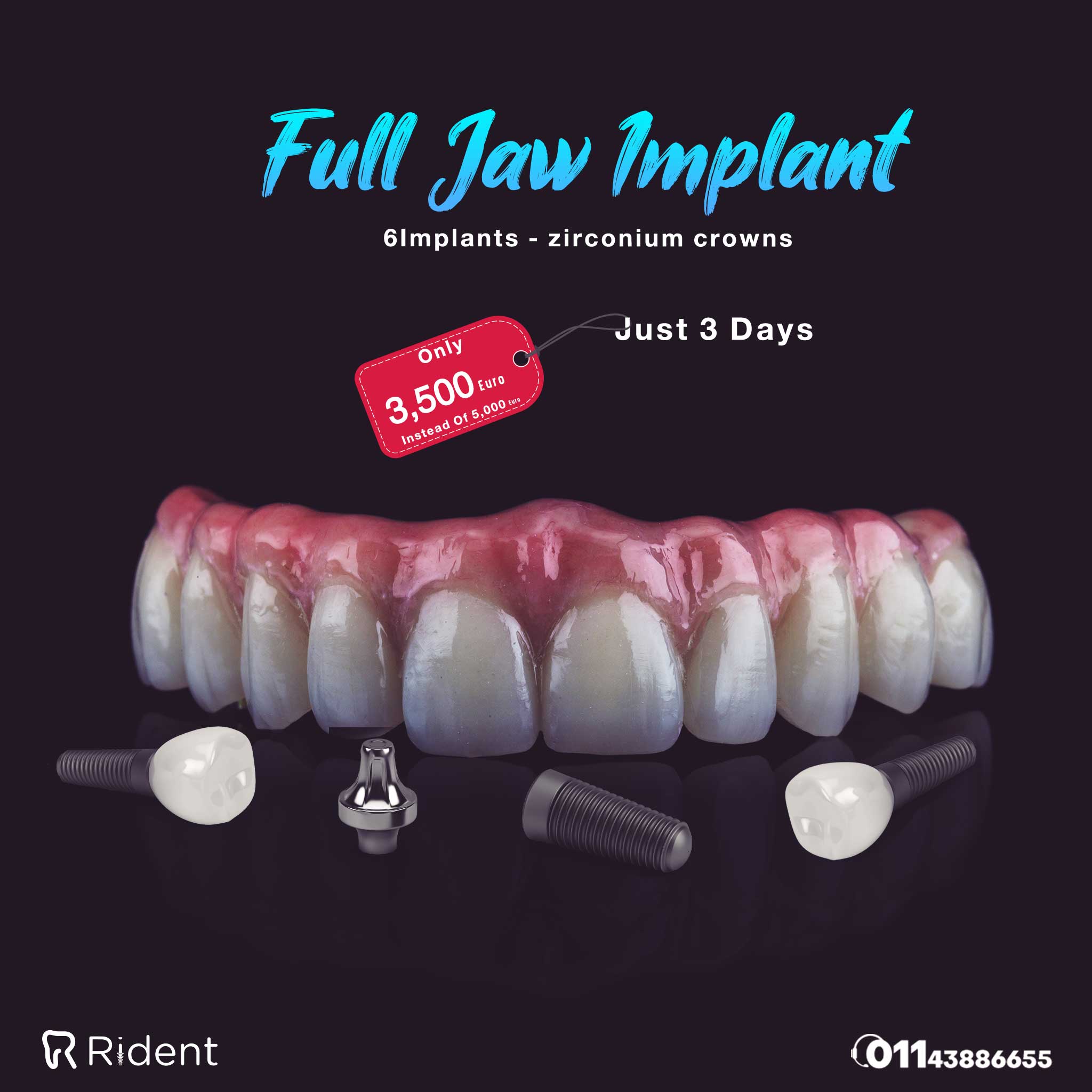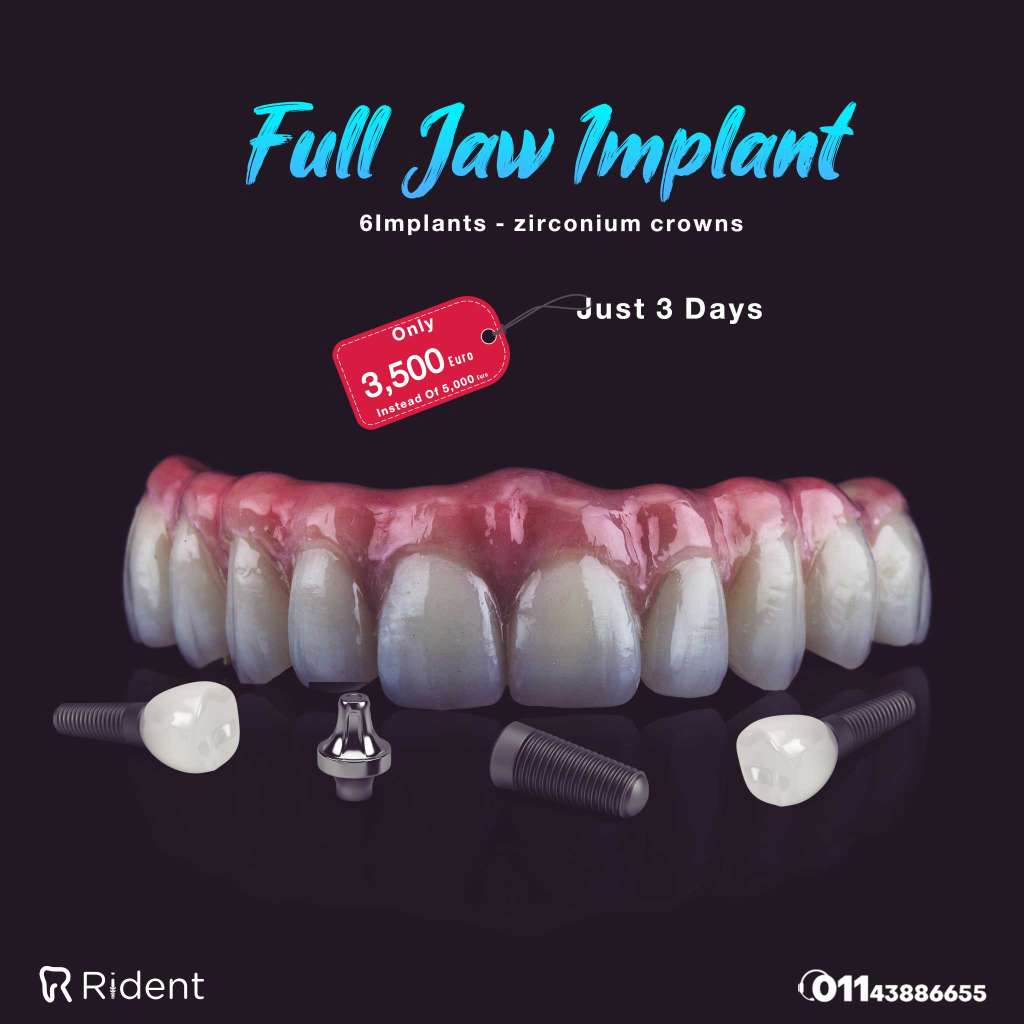 Get over 20% discount on full jaw dental implants with costs 4,000 Euro instead of 5,000 Euro
Including the implant and the crown.
3-Day procedure.
Instantaneous implantation.
Free follow-up in clinic or online. As per your reference.
You can reach us directly via WhatsApp, or book your appointment by filling the following form


Have any questions about our services? We are here to help. Contact us through one of our communication channels below.