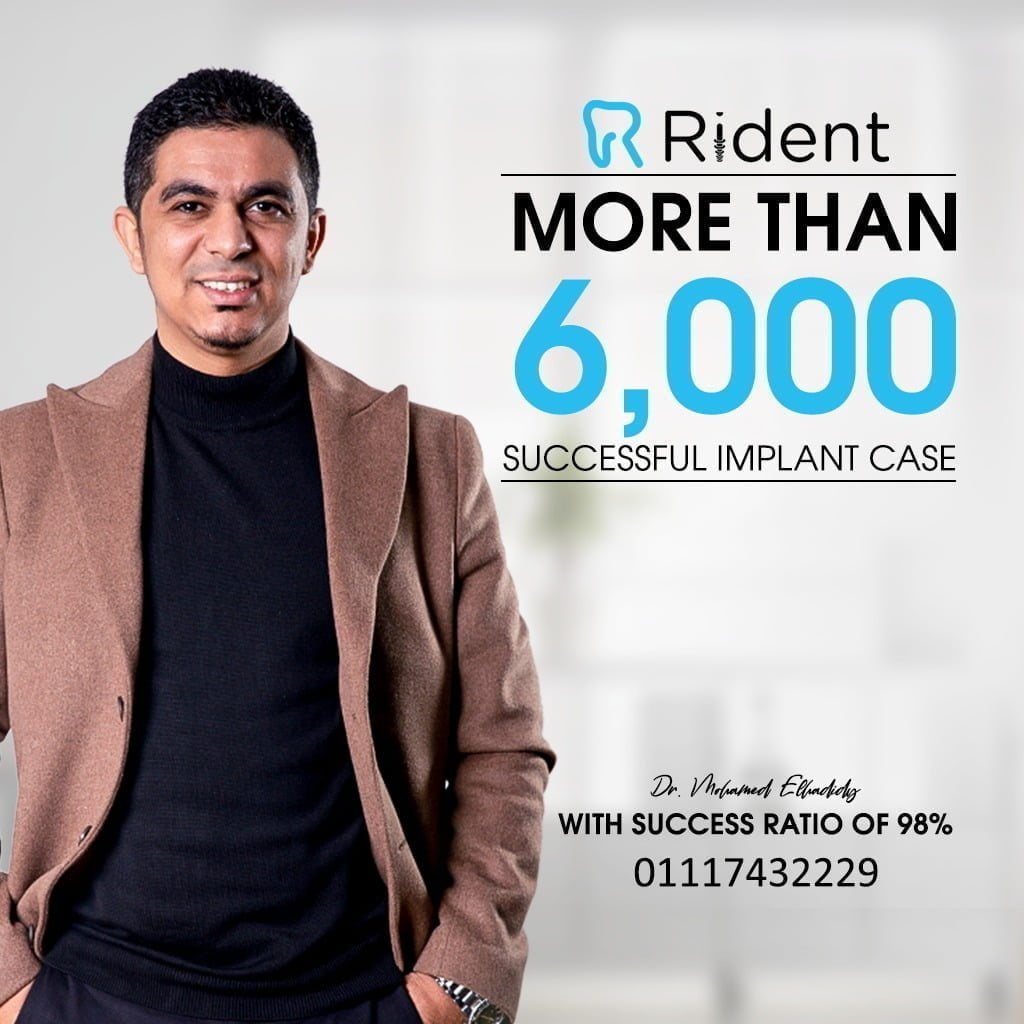 Dental implants in Rident Clinics
Dental implanting is performed in Rident clinics under the supervision of dental implant consultant Dr. Mohamed El-Hadidy, along with a specialized team, with the experience of over 6,000 former dental implants cases with Dr. Mohamed El-Hadidy.
Dental Implants Booking (EN)
Get to know our clinics medical facilities
Know before the procedure
Our dental implant results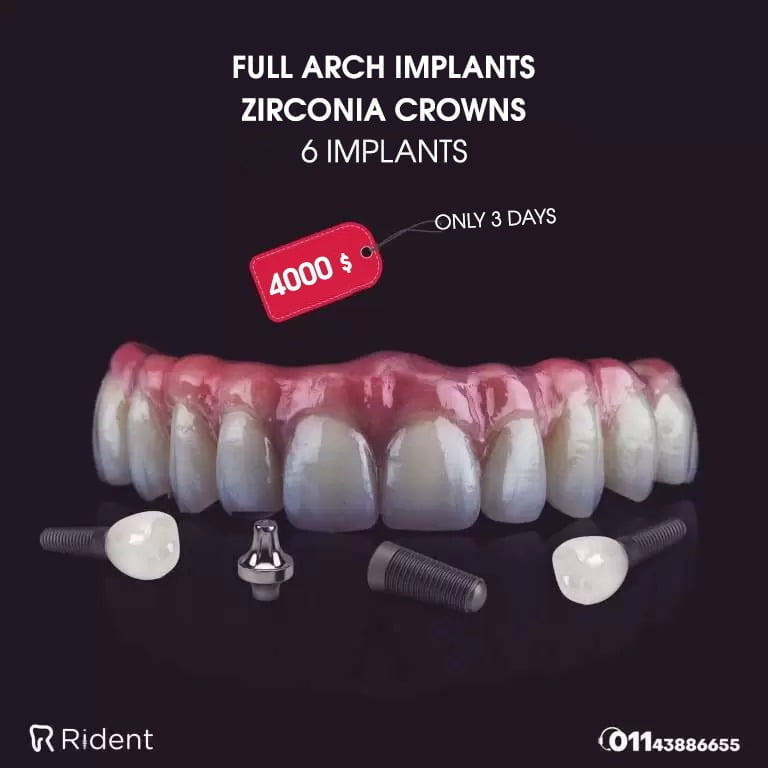 Get over 20% discount on full jaw dental implants with costs 4000 Euro instead of 5,000 Euro
You can reach us directly via WhatsApp, or book your appointment by filling the following form
Have any questions about our services? We are here to help. Contact us through one of our communication channels below.